Eyelid Surgery in Colombia
'It is said that the eyes are the window to the soul'
The eyelids are one of the first facial features to reflect the effects of aging. Eyelid surgery in Colombia can help reverse these effects by reducing puffiness and drooping which occurs around the eyelids. Our goal is to create a brighter, natural look so our patients appear as a younger version of themselves.
Blepharoplasty (eyelid surgery in Colombia) can be performed on the upper eyelids, the lower eyelids, or both. This procedure can help revive the eye area thereby providing a rejuvenated appearance to the facial area.
Upper eyelid surgery in Colombia can remove excess fatty deposits that appear as puffiness in the upper eyelids. Fat removal is carefully tailored to each person's anatomic requirements with various amounts of skin being removed as necessary to achieve the desired facial appearance. Loose or sagging skin that creates folds or disturbs the natural contour of the upper eyelid, sometimes impairing vision, can also be treated by eyelid lift surgery.
Lower eyelid blepharoplasty in Colombia can remove excess skin and fine wrinkles of the lower eyelid, reduce the appearance of bags under the eyes, and correct droopiness of the lower eyelids (the showing of white below the iris). There are a number of different techniques for lower eyelid surgery depending upon a patient's specific anatomic requirements and desired objectives. These may include fat excision and/or repositioning, skin excision, mid-face elevation, and others.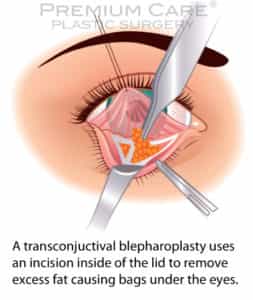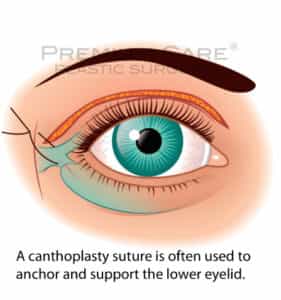 You might be surprised to learn how many people have rejuvenated their eyes and erased years from their look with eyelid surgery in Colombia. When you look younger, it's hard not to feel younger too.
Eyelid Surgery in Colombia Videos
About Eyelid Surgery
Consultation & Preparation
Procedure & Recovery
Vocabulalry & FAQ's